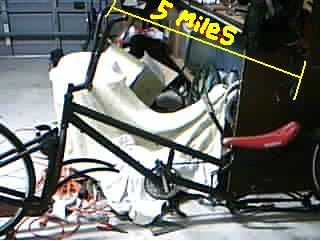 Note the additional space between the seat and handle bars for a comfortable ergonomic design for most neanderthols.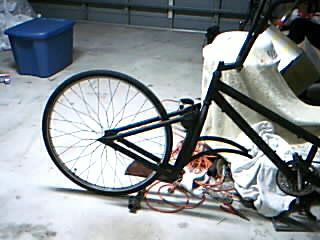 Sporty new front suspension boasts the parts from 3 seperate fork sets!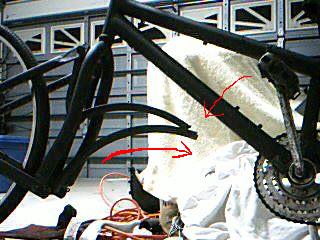 No Stab Wound model would be complete without the Dual Shin-Gouger 300-GT! Guarranteed to bring the lucky owner within a hairs breadth of laceration with every turn of the pedal!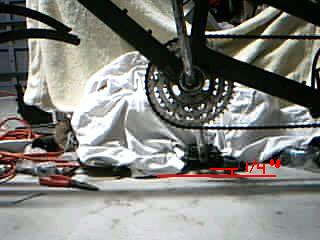 No kickstand required: both pedals reach to within a half inch of the ground at their lowest position (Cornering ability not covered under factory warranty)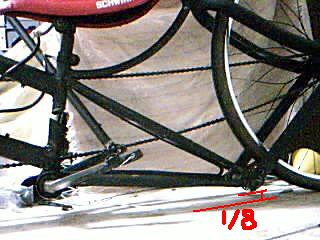 If the pedal rolls too far to be affective as a kick stand, the indicated portion of the frame below the seat may suffice; it offers the slimmest clearance available in our Stab Wound models (Cornering ability still not covered under factory warranty)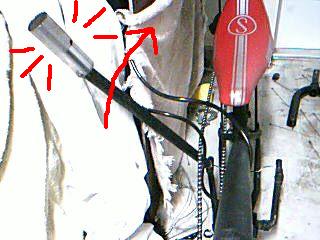 New for the Stab Wound series is the addition of an anti-lock emergency braking system(patent pending).
If you manage to find a straight, flat path and reach the astounding top speed of seven MPH, pulling back on the trusty Emergency Brake handle will surely bring your Stab Wound cycle to a safe halt.
Note*** Upon attempting to patent the Stab Wound anti-lock brake, manufacturer found that the rights to the patent already belonged to Fred Flinstone. Fierce legal battles ensued.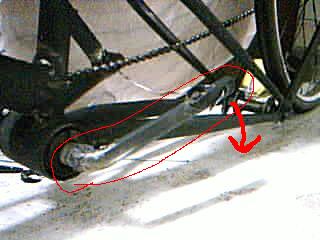 Activation of the Stab Wound Emergency Braking System initiates the release of the sophisticated friction lever to the road surface in order to safely bring your Stab Wound cycle to a complete stop. (Operation of Emergency Brake not covered under factory warrantee)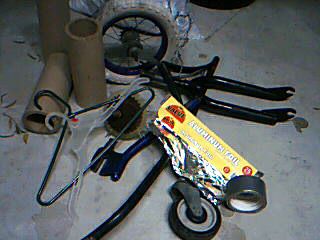 Remember, when you purchase your Stab Wound custom cycle, you can confidently rest assured that your bike is finely crafted from only the highest quality materials and guarranteed to last a lifetime.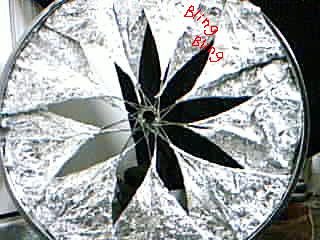 Don't forget about our large selection of Premium Wheels and Custom Rims! Add style and make your friends green with envy...or blue in the face with laughter.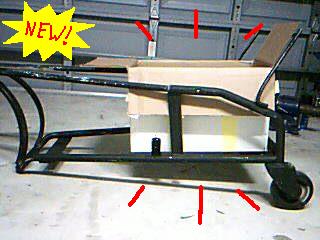 Coming Soon!! Quality side-cars for adding that retro flare to your Stab Wound cycle!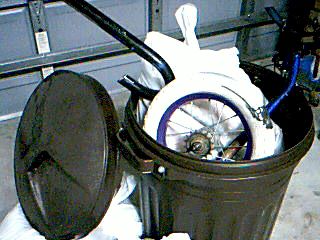 The team here at Suicycles takes pride in building every Stab Wound series custom bicycle with parts from only respectable and reputable wholesalers and retailers.
Clan J&W: Super Smash Bros. Brawl